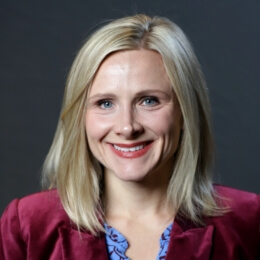 Associate Member - Gwinnett Office
Sarah's practice focuses on tax planning and compliance for passthrough and taxable business entities operating in a variety of industries such as professional services, construction, real estate, manufacturing, and distribution, among others. Her experience includes tax planning and compliance for routine operations and for more complicated transactions like business sales, acquisitions, and restructurings. She is also versed in financial statement reporting for income taxes. Her largest clients include closely held related entity groups, consisting of mostly partnerships and S corporations, and C corporations with publicly traded foreign and private equity parents. Her clients conduct business throughout the United States and in many foreign countries, and as a result, she is knowledgeable of the income tax implications and reporting requirements associated with various types of entities, differing tax classifications, and activity in multiple jurisdictions.
Sarah joined MST in 2009 with experience from another public accounting firm in Atlanta, Georgia and is currently an associate member in MST's Gwinnett office. She completed her undergraduate studies, majoring in Business Management with concentrations in Finance and Accounting, at the Georgia Institute of Technology. From there, she obtained a Master of Taxation degree from Georgia State University. Outside of MST, she has used her accounting and tax knowledge to serve on the board of local and regional non-profit organizations. She is a member of the Georgia Society of CPAs and the American Institute of Certified Public Accountants.