Client Accounting
Services
Whether you need outsourced accounting solutions to tackle financial challenges, technology to streamline your operations or anything in between, we can help. Our client accounting services give your business a large-scale professional accounting department without the time and expense of hiring an in-house team. Let our dedicated professionals help you take advantage of timely opportunities, minimize risks and move your business forward.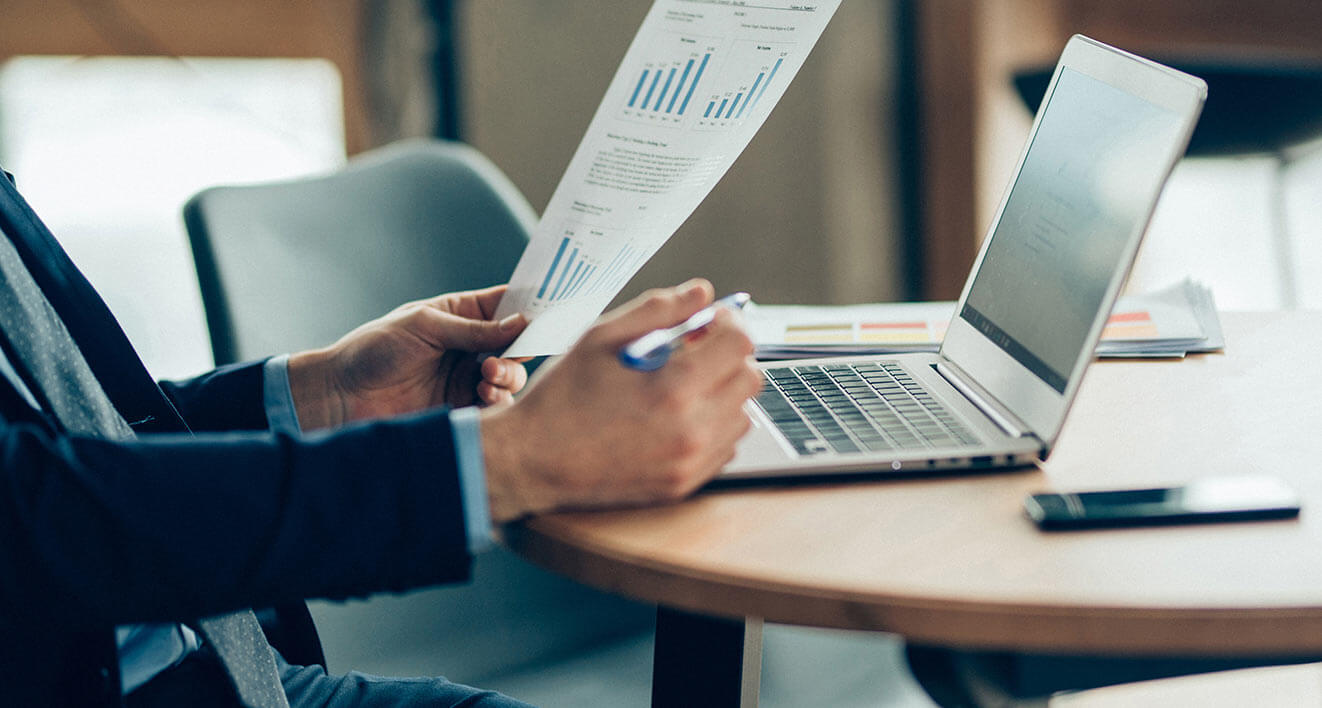 Many growing businesses could benefit from the oversight and professional advice of a Chief Financial Officer but don't necessarily need to fill the role on a full-time basis. Our Virtual CFO services allow you to partner with a remote team of accounting, tax and financial professionals who will work with you to decipher financial results, identify key performance indicators, set goals for your business, and produce the desired results.
Running your business is a lot easier when your cash inflows exceed your cash outflows. However, when the reverse is true, covering payroll, making loan payments, and even keeping your business afloat can be a challenge. Our cash management services help you know when and how to anticipate your cash needs and prepare to meet those needs when they occur.
Reporting, Dashboards and KPIs
Keeping an eye on your numbers is critical for businesses of all sizes. But finding time to closely track your performance is difficult without customized reporting, dashboards and KPIs. Our reporting, dashboard, and KPI monitoring service can help you understand, track and analyze your company's data and make sound management and strategic business decisions without spending hours running reports and interpreting financial statements.
As your business grows, so does your need to take a more sophisticated approach to business decisions. Without sound hindsight, insight and foresight, your business may experience significant financial setbacks and stalled growth. Our financial analysis services arm you with the business intelligence necessary to take your organization further. We help you understand what the numbers really mean and what your options are moving forward.
As a business owner, success depends on the effectiveness of your planning process. Budgeting and forecasting allow you to regularly monitor your company's performance and predict sales, expenses and cash flows to ensure you're achieving your financial and operational goals. We can help you optimize your business budget while preparing for future planned and unplanned events and opportunities.
Compliance with Oversight Committees
Many businesses need the guidance and oversight of a high-level Chief Financial Officer but don't want the expense of hiring someone full-time. Our Virtual CFO services can provide a full range of compliance and oversight services at a fraction of the cost. We combine a strong understanding of your business operations, extensive knowledge of financial accounting, and unwavering integrity and ethical values to ensure you're always prepared to report to investors and regulatory bodies.
MST has on staff nearly two dozen qualified accounting professionals with decades of experience covering many industries. With MST utilizing current technology and software, we have the capacity to run and manage your accounting records from our home offices. Our services include but are not limited to payroll, budgeting, cashflow management, automating vendor payments, QuickBooks, Sage Intacct or any other accounting related services, rely on our capable team of experts to assist.
Whether your business is just starting out or well established, it's important to handle all aspects of your accounting responsibly and professionally. This ensures you track income and expenses for tax reporting, maintain statutory compliance, and are able to provide management, investors, and regulators with necessary financial information. Whether you need us to take over a portion of your accounting needs or manage your entire back-office, we are invested in helping your organization succeed.
GAAP-Accrual Based Financial Reporting
Managing accounting and reporting obligations can be complex and burdensome, especially when you keep your books on an accrual basis and are required to follow generally accepted accounting principles (GAAP). We can help relieve the burden of financial reporting, allowing you to focus on your core business activities while knowing your financial reporting is being handled.
Your organization's bills fit into a larger financial picture that requires expertise and attention to detail. When you outsource your business's bill payments to us, we ensure that your bills are paid on time, every time. We can also monitor bills for discrepancies, ensure all your expenses are tracked closely and accurately reconcile bank and credit card statements. By offloading bill payments to trusted professionals, the stress of organizing payments will be a thing of the past.
Without timely and accurate invoicing, you don't get paid. If you constantly find yourself dealing with invoicing errors and delayed payments, we can help you streamline your invoice processing workflow. Our invoicing services help you timely collect payments from customers without the hassle of manual and labor-intensive processing. We also keep a close eye on the details and provide insights to help your business grow.
Fixed asset management is a necessity, particularly for growing businesses. Many organizations rely on spreadsheets to manage fixed assets, but this is labor-intensive and prone to error. We can help outsource and automate your fixed asset management process, helping you gain a better sense of security and clarity into your organization's assets and making it easier to identify tax-saving opportunities.
IRS scrutiny and steep non-compliance penalties make it crucial for businesses to stay on top of 1099 filing requirements. But determining who needs to get a 1099 and ensuring you collect the right information to issue them can be a challenge. We keep up on regulatory changes so your team can mitigate compliance risks while improving efficiency.
Many businesses lack the internal resources to properly manage property tax reporting, which exposes the business to inaccurate assessments, inflated tax liabilities, and potential penalties. Outsourcing property tax returns to us allows you to reduce the risks and costs associated with incomplete, inaccurate or late property tax filings. We can also proactively review your property tax assessments to identify tax savings opportunities.
When should you outsource your accounting?
Outsourcing used to be a rarity among businesses, both large and small. Today, however, it's become largely commonplace. While the term "outsource" used to draw images of complicated phone calls with foreign contractors, it's a much less complicated practice in the modern business world.