The professionals in our advisory service are great resources when you need help with something that doesn't fit perfectly into any other category. Our advisors can help you with a wide range of business needs, like:
Managing your business's retirement plan
Building a succession plan
Navigating a lawsuit
Tightening operations
Exploring a new business pursuit
Considering a unique investment
To supplement our own experience, we have access to experts across the globe through our peer network with Moore Global Network Limited. We take advantage of these connections so that we can provide you with the expert services you need for your unique situation.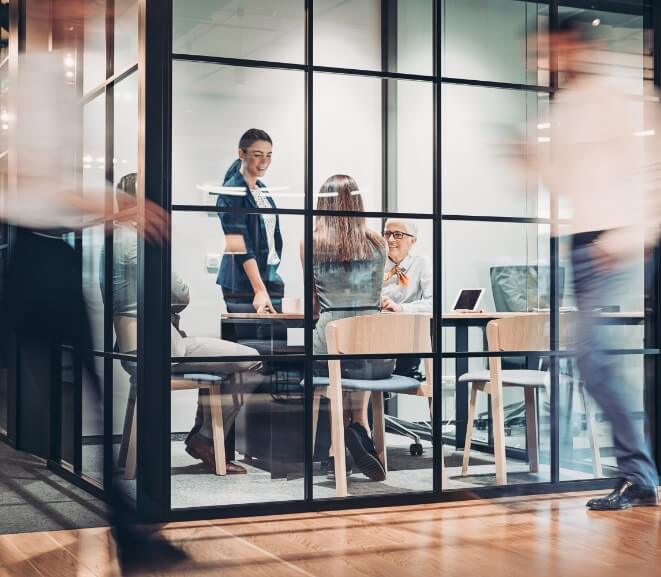 Through expert planning, control, analysis, reporting, and implementation, we provide the financial tools necessary to improve your bottom line. Our decades of experience in serving privately owned companies uniquely qualifies us to help drive your profits. We can benchmark your performance against best practices in your industry to identify outliers for quantifiable results. Our analysis is not simply a look to the past but forecasts future results and conditions for goal setting.
Accounting Software Consultants
Utilizing your accounting software to the fullest will allow your team to increase efficiencies and enhance processes. Specially trained and certified QuickBooks Pro And Sage Intacct advisors on our staff can assist you in making the most of QuickBooks and Sage applications.
Succession planning is often the most difficult challenge that business owners face. Many of our clients are 2nd, 3rd, or even 4th-generation businesses, so we have seen these challenges firsthand. We combine a keen sense of vision with financial practicalities when consulting with you on your business transitions. All options are explored, including key management members and outside investment. Many tools are available to assist in a transition, including qualified and non-qualified incentive plans; we have in-depth experience understanding the economic and tax implications of these tools.
If not managed properly, legal disputes can lead to a host of ancillary issues, including monetary and productivity losses. We offer expert support to you and your legal counsel when it comes to the financial side of legal matters, giving you the advice, tools, and insight you need. Whether it's taking a second look at financial matters in a case, performing a detailed analysis that can be used to support your position, or providing expert testimony, we are here to assist you through the process.
Physician Practice Services
Put our expertise to work for your medical practice. MST can help you navigate the healthcare industry's changing landscape to achieve operational stability and efficiency, reduce costs, mitigate risk, and drive growth.

Succession Planning for Business Owners
For business owners, succession planning is essential to ensure that their business will survive, if not thrive, through a transition of leadership. Business continuity is the most obvious benefit of succession planning, but not the only one.