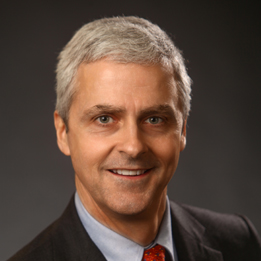 Greg is a specialist in accounting, tax, and business advisory services. In his role as business advisor, Greg consults with clients on a number of strategic matters, including structuring, acquisition of financing, benchmarking, productivity, and strategic tax planning.
Greg's practice includes a substantial presence in the nonprofit sector, including a specialty in private foundations ranging in size from $10 million to more than $500 million in assets.
Before joining MST in 1989, Greg spent five years with the Emerging Business Group of the firm of Deloitte & Touche. In 1996, he was admitted to the membership of MST. He currently serves on the Firm's executive management committee.
Greg, a native Atlantan, holds a bachelor's degree in accounting from The University of Georgia (magna cum laude) and an MBA from Emory University. He is involved with many charitable and community organizations and serves on the board of several, including the Georgia Gwinnett College Foundation, the Gwinnett Medical Center Foundation, and the Gwinnett Chamber of Commerce. He has recently served as a speaker to several groups (including the Southeastern Council on Foundations and the State Bar of Georgia) on various topics of interest to nonprofits.