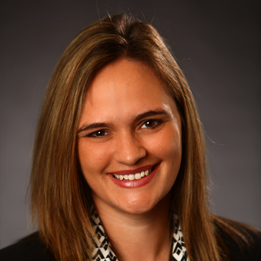 Angela Griner became managing partner of MST in January 2021. In this role, Angela focuses on firm-wide growth and innovation to improve and broaden the services we provide to our clients. Angela continues to work with clients and specializes in assurance and tax advisory services. She works extensively with a diverse group of privately-held clients in the construction, manufacturing, distribution, automotive, and technology industries and with private foundations.
Angela joined the Firm's executive management committee in 2015. She previously served as the director of assurance for ten years, where she was responsible for the Firm's overall audit quality. Before joining the Firm in 2003, Angela worked four years with a privately held distribution company in Athens, Georgia where she acquired significant industry experience.
Angela graduated from the Honors Program with a bachelor's degree in accounting and a master of accountancy with a tax concentration from the University of Georgia. She is a member of The Georgia Society of CPAs and the American Institute of CPAs.
When not working, Angela enjoys traveling, photography, and spending time with her family.