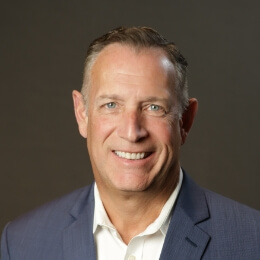 Mike Zahariades is a partner at RPA and is the Director of Sales and Marketing. In his role Mike consults with Financial Advisors, Plan Sponsors and Plan Providers to assess their retirement needs and provide retirement solutions for small to mid-sized companies. Mike also works with Financial Advisors and Plan Providers to develop sales programs and marketing campaigns to educate Plan Sponsors on different plan design features, benefits for their participants and on the operational and administrative benefits of utilizing a local TPA. Mike's goal is to grow RPA's client base through strategic partnerships with Plan Providers, Financial Advisors and Plan Sponsors throughout the southeast.
Mike has over 23 years of retirement plan industry experience. Mike's prior work experience includes eight years with Transamerica as VP & Director of Sales for their MEP platform he has also worked with their TPA program. Prior to Transamerica, Mike had spent eight years with John Hancock working with their TPA distribution channel and four years with Mass Mutual as a regional wholesaler selling their RMAP TPA program.
Mike lives in Alpharetta with his wife and three sons. He enjoys playing tennis and golf, you may also occasionally see him playing his guitar with a local band around Atlanta.