If you're still doing your accounting tasks using paper and Excel, or you're ready for a change, you have numerous options.
PC-based accounting applications have undergone quite a metamorphosis over the last 25 years. In the 1990s, your only choices were desktop software products from companies like Intuit and Peachtree. Then along came the early cloud-based solutions; QuickBooks Online was one of the first. Outsourcing – hiring an external individual or firm to handle your financial books — has always been a good option if you're not comfortable on your own.
If you're like a large percentage of small businesses in the U.S., you may still be using a Rolodex and paper file folders. You might create invoices and other forms in Microsoft Word, with occasional use of an Excel spreadsheet, and make frequent runs to your bank with stacks of checks.
Today, all of these options are still in play. And thanks to mobile technology, a lot of your accounting work can be done from anywhere.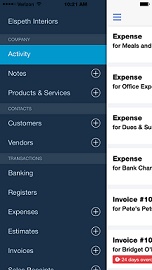 The QuickBooks Online smartphone app (shown here on an iPhone 6+) contains a lot of the same features as the browser-based version.
So if you're ready for a change, how do you decide which is the best tool for you?
If you're still doing manual accounting, you know why it works for you. It's familiar. It's inexpensive. It's not subject to viruses and malware and file corruption. You can establish your own workflow, and you can keep working if there's a power outage.
Even though you may have created a paper system that makes it easy to locate the information you need when you need it, consider the downside. Paper burns. It gets lost. Handwriting can get smudged, or just be hard to read. Need to work away from the office? How much time do you spend gathering materials? How do you compile reports from documents?
If you're going to take on desktop accounting software that you can buy at an office supply or discount store or from an online retailer, you will have to learn a new way of doing things. Developers have gone out of their way over the years to make financial management as easy as possible for the non-accountant, but learning how to use these products can still be a challenge.
Products like QuickBooks Pro and Sage 50 Accounting are the most full-featured applications available for small businesses today, more powerful even than cloud-based solutions. They're better than manual accounting in numerous ways. Using one, you can:
Eliminate or reduce duplicate data entry.
Build comprehensive record files for customers, suppliers, employees, inventory items, and services.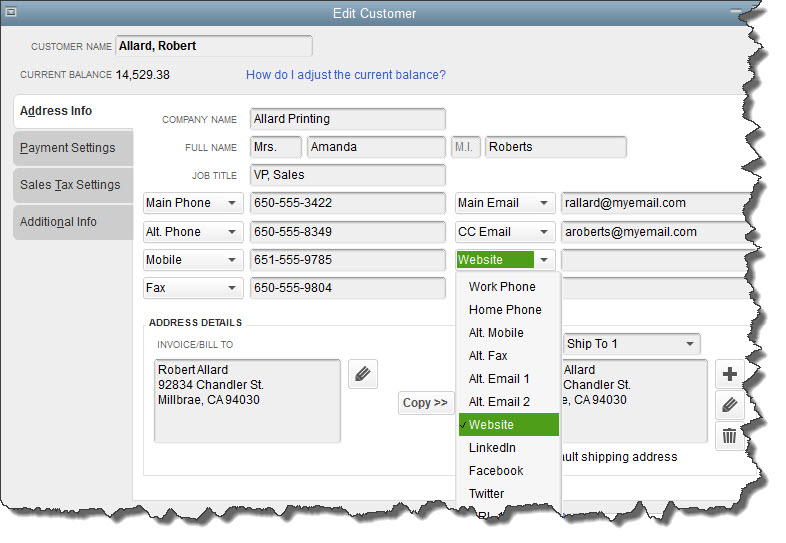 You can see in this screen shot from desktop QuickBooks how neatly and comprehensively you can store and retrieve information.
Locate information you need in seconds.
Create professional-looking forms (invoices, purchase orders, etc.) and email them.
Receive payment electronically.
Generate customized reports quickly.
Back up data offsite.
Online accounting sites are catching up to desktop software in terms of functionality – even surpassing it in some ways. You pay a monthly subscription fee instead of a few hundred dollars upfront, and you can access the applications from any internet-enabled PC; mobile apps offer at least a subset of the main site's tools. Your data is always backed up to secure locations, and site updates and bug fixes are posted automatically. Your accountant can access your files when necessary. Add-on apps provide additional features.
Even if you're doing the lion's share of your daily accounting work, it's still always a good idea to have a relationship with a professional financial firm. We can take on difficult-but-necessary tasks like creating financial reports and reconciling accounts, and serve as advisors as you grow and make critical business decisions.