It's well worth your time to take special care when you're readying estimates. Your content and presentation can tip the scales in your favor.
Estimates are as important as invoices. One is a hopeful proposal and the other a sure thing, but they're both forms that require professionalism, accuracy, and polish.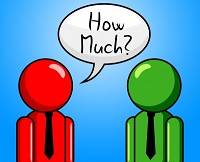 Can a well-designed, carefully-crafted estimate increase your chances of making a sale, though? Maybe. Your visual presentation certainly reflects on your brand and your image. But you've got nothing to lose by creating the best estimates you can.
If you run an auto repair shop, you don't have the pricing flexibility that a freelance graphic designer often has. There are other things you can do, though, to increase your chances of making the sale.
Incorporate badges or logos from professional associations you belong to and rankings that have been assigned to your company by business organizations. Don't clutter up the estimate with all of your social media links, but direct your prospects to sites and pages where they can see your referrals, how-to videos, FAQs, etc.
Provide generous detail. This is not only the right thing to do for the potential customer – it should also provide a sort of roadmap or checklist for you. Don't produce a short novel, but protect yourself in case a client comes back and questions your thoroughness.
Don't lowball your prospect. You may get the job if the individual or company is making a decision based largely on cost. But you'll either shortchange them in terms of quality or spend way more time on the job than you can afford.
If you must hand over your estimate to a potential customer on the spot, you can still present a clean, polished form. Instead of scribbling on a smudged piece of paper, consider creating your document on a computer, using one of the templates offered in Microsoft Office applications.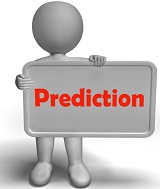 Be transparent about pricing. If your business lends itself to this practice, attach a price list to the estimate outlining your standard charges for materials, labor, time, etc. If your fee changes depending on the potential client or if you offer options (by the project, by the hour, etc.), be clear and realistic when you predict the total cost.
Include the costs for revisions. Independent contractors in creative fields need to state up front how many do-overs come free and when they start charging. This is standard practice. So if a prospective client balks at this, reconsider your willingness to work with him or her.
If you're in a bidding war and you fear that your estimate will come in higher than others, talk about the added value you provide. A prospect looking for the highest-quality work should respect this.
Finally, thank your prospect for the opportunity to bid on the job. Be gracious if you lose to another business. You might send a handwritten thank-you note with an inexpensive promotional item, asking that you be kept in mind for future estimates.
Stock images courtesy of FreeDigitalPhotos.net