It's one of the biggest obstacles managers and staff face: How do you get everything done during your work hours? Here are some suggestions.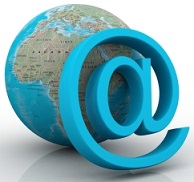 Email started it, really. We began communicating more – and more frequently. Email reduced our daily games of phone tag, and it let us respond to messages as we had time. But the extraneous use of email started to cut into that time.
Then in the mid-2000s, we piled onto social media. And Skype. GoToMeeting. We were saving some time with these tools, but were we really accomplishing more in less time?
If time management wasn't a problem for you before the internet really took hold, it's probably become so since. Here are some tips that the pros recommend.
Build a cushion into your schedule. And not for social media (though those activities should be an official part of your schedule; set a timer if you have to): for tasks that inevitably take longer than you anticipated. Switching from one unfinished task to another, more urgent one breaks your train of thought on the original one and leaves you feeling like you're not accomplishing what you need to, which will affect your ability to complete the next task. It's a vicious circle.
Delegate. If there's no one on your staff who has time for work that can be delegated, find outside contractors. The massive workforce change that has occurred over the last couple of decades has left millions of very qualified people scrambling for outsourced work.
Use the right communication and collaboration tools. If you're still using your web email's native interface, you're wasting time. Sites like Nimble and the newer Contatta (from the inventor of ACT!) help you create comprehensive profiles of contacts while you organize and take action on emails without a lot of application-switching and duplicate data entry. More all-encompassing tools like Box take collaboration many steps further. Build time into your schedule to find a better way – you'll more than make up for it in the long run.
Be unavailable, even when you're not. Yes, even if you have to put a sign on your door or mark yourself as "Unavailable" on your group calendar. This both encourages staff to try to work through problems themselves and gives you uninterrupted periods for critical projects.
Look at your to-do list and schedule first thing in the morning. This is an absolute must. Plot your day, and be quick to rearrange your remaining time when necessary. Always re-assign unfinished work to another day.
Triage your responses. You don't have to answer every email immediately. You know who needs answers fast and who can wait.
Finally, document what you've accomplished. Check it off on a list. Keep an electronic or paper notebook chronicling your finished work and how you might have done it better.
And recognize the time-wasters – both people and activities. Time management isn't getting any easier these days, but you can add more value to your own minutes and hours.