How was your ACA experience in 2014? Use that information to plan for 2015.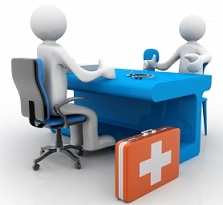 With the Affordable Care Act (ACA) finishing up its first year, it's clearly time to review your practice's 2014 ACA experience and think about ways you can maximize profits and correct problems. The past year has been a learning period, and practice management adjustments should be high on your priority list. 
By reviewing revenues, payer performance, patient experiences, and every other aspect of how the ACA has affected your practice, you'll be better able to plan for 2015. Significant changes in the ACA for 2015 also require your attention. Here are five practice management tips you can use as the year comes to an end:
Review Performance by Payers – Ask your accounting professional to run reports that show you how insurers handled payments in 2014. Typical reports include Accounts Receivable Aging Reports, Payment Trend Reports and Insurance Collection Reports. Your accountant may suggest other reports, as well. Use the information to make decisions about plan acceptance and your network participation.
Prepare for Changes in ACA Exchanges – In 2015, your state's list of ACA insurers is likely to change. In Minnesota, for example, PreferredOne is dropping out of Minnesota's ACA exchange. In many states, new insurers may be available to patients. These changes will affect you and may present new network opportunities. Educate yourself about the new lineup and plan accordingly. 
Expect an Influx of New Patient Requests – As of January 1, 2015, small businesses with more than 50 employers should be offering mandated health insurance. For primary care practices in particular, new patients seeking annual wellness visits may increase your patient load. Give your new patient acceptance policies a close look with an eye on revenues and scheduling.
Plan Staff Training Opportunities – The HHS and CMS have set October 15, 2015 as the final date for ICD-10 diagnostic and procedure coding implementation. Since incorrect coding is the most common reason for late or denied payments from insurers, schedule staff ICD-10 coding training well ahead of the deadline. If you plan to implement electronic health records (EHR) in 2015, start planning and training now.
Consider All Aspects of Your ACA Experience – In the 4th

quarter of 2014, take a close look at how the ACA has affected your practice, and consider changes for 2015 that will improve both revenues and patient care delivery. Ask your accounting firm whether changes should be made to help you improve financial performance tracking. Review your Medicare and Medicaid policies, too, and consider changes for 2015. 
ACA Affects Every Aspect of Your Practice – Planning for Success is Crucial
Now that the first year of operating under the ACA is winding down, medical practices finally have data they can use to refine management strategies looking forward. Changes in ACA for 2015 require close attention and careful decisions. Looking back on 2014 is the key to planning for 2015 and beyond.