You don't need an MBA to be a doctor, but a medical practice is a business. Here's some of what you'll need to know.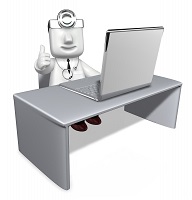 Today's medical practices share one characteristic with those that existed a generation or so ago: Doctors treat patients. The burgeoning health insurance industry, new pharmaceuticals and diagnostic tests, increased emphasis on wellness, and new government regulations have all contributed to the reshaping of a physician's job description.
So if you're thinking about opening your own practice, whether you're just finishing your residency or leaving an existing multi-doctor clinic, here are some of the issues you'll face.
 Get help from financial experts early.
You became a physician to help people heal from injuries and illnesses, to provide preventive care, and to save lives. But you'll also have to manage a business.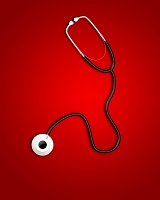 Consult with a variety of professionals to get your operational structure in place. First and foremost, you need a CPA firm that can advise you on the financial aspects of your new venture (business plan, budget, tax structure, etc.), preferably one that has experience in the formation of a medical practice and can provide ongoing tax and accounting support. 
Choose your Electronic Health Record (EHR) provider carefully.
The Health Information Technology for Economic and Clinical Health (HITECH) Act of 2009 gave the U.S. Department of Health and Human Services (HHS) authority to "…establish programs to improve health care quality, safety, and efficiency through the promotion of health IT, including electronic health records and private and secure electronic health information exchange."
A lengthy provision in the American Recovery and Reinvestment Act of 2009 (ARRA) states that every individual in the United States should have an EHR by this year, 2014. Dozens of vendors provide these electronic recordkeeping solutions, and you'll have to determine which will work best for you.
Be prepared to learn a lot about insurance.
Malpractice insurance is expensive. Individual legislators in Congress bring up the subject of reform frequently to help ease the burden for doctors, but you'll still pay high premiums.
 There are many other types of insurance policies you'll need, like business liability, workers' compensation, property, and business owners'. These can all contribute to some hefty line items in your planning budget.
Understand the need for marketing your services.
After all of your prep work is done, you still have to bring in patients. Create a marketing strategy first. Who's your competition? What are the demographics of your target market? What sets you apart? Provide exceptional customer service, and spell out your efforts on your website.
Speaking of which, use social media, but be smart about it. Let patients download forms, read about health conditions, and have limited access to you via your online presence. You could use a Twitter feed to relay office news, or even assemble a periodic e-newsletter.
21st Century Help
You have more and different responsibilities as a doctor than your predecessors did, but they didn't have the internet for networking and research. Use it – and your face-to-face connections – as you make a smart, informed decision about your new role.